The online quiz maker
Create rounds and quizzes to enjoy with friends or share with the world!
With QuizWitz, you can create online quizzes for any occasion. Discover the best versatile trivia creator with 12 round types and 7 question types. Add images, audio and video files before, during and after the games, or use them to spice up the results presentation. We worked to give you absolute freedom in creating your perfect quiz event.
You can create two types of content in QuizWitz:
---
Quiz round
A quiz round is the smallest entity in QuizWitz. It can:
be played privately, or

shared on the platform for other players to enjoy,

contain at least 14 questions to be shared,

only show questions in random order.
---
Full quiz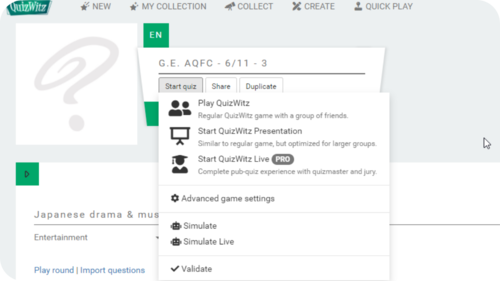 A full quiz is a collection of rounds and can be customized. You can:
add as many rounds as you like,
add live activity and intermission rounds
change all settings to your liking
add script for the quizmaster
Create over 12 different round types and 7 question types!**
Register & start creating Docs & tutorials
---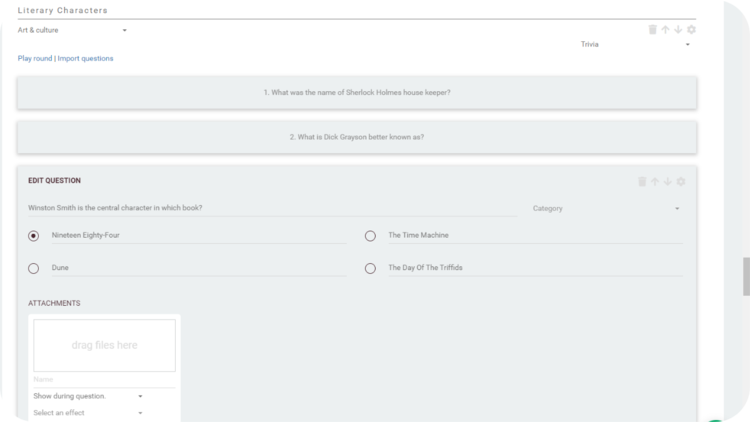 ---
Create a quiz for any occasion
A quiz is a fun activity for numerous occasions. It's a time of trivia that you can put together in QuizWitz!
Create a family quiz, with questions about mom and dad perhaps? But you might not want to share a quiz round with the community if it contains personal questions.

Show off your knowledge by making a quiz round and sharing it with the community.

Compose a quiz using rounds from the community.

Start your own pub quiz nights.

Author a professional quiz for a teambuilding or a charity event.

Upgrade your live event or your stand at an important convention.
Are you ready to start creating your rounds and quizzes?
---
How do I play my creations?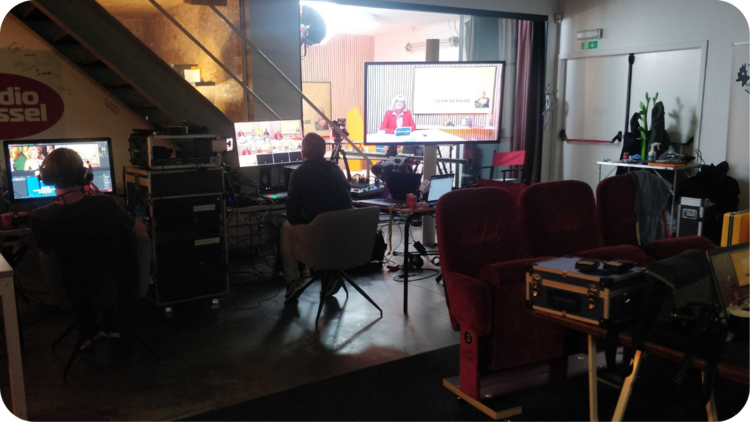 You can play both quiz rounds and quizzes as a party game, in presentation mode or with the Quizmaster app to host a professional quiz. Learn more about the various game modes
---
Use the PRO features for your quiz events
So you've created questions, rounds and your quiz. And you're ready to host your own pub quiz, professional event or live stream. Now what?
For this, you can use the Quizmaster app and have control over your event. Find out more about a Live quiz using the button below.