The QuizWitz Bingo module has everything you need to organise Bingo events. Whether you are organising a traditional 75-ball bingo game, or getting more creative with a music- or movie bingo; QuizWitz Bingo has got you covered.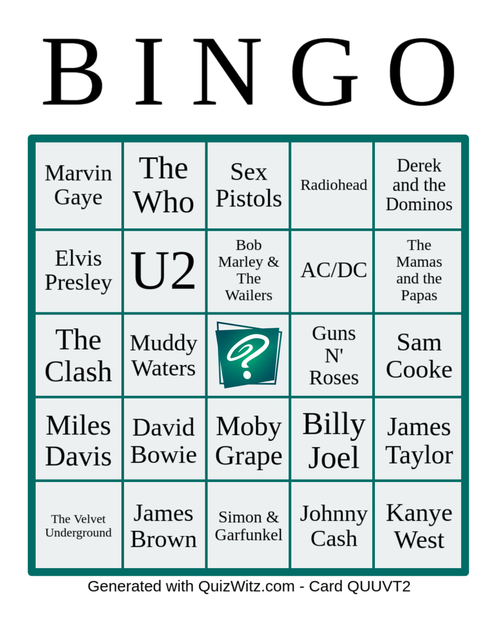 How to create bingo games:
Creating a QuizWitz Bingo game only takes minutes:
Fill in at least 75 words or numbers.
Tip: You can use our 'Import' function to import a list from excel.

Generate printable Bingo cards. QuizWitz will randomize the items according to the traditional Bingo rules.

Print the cards and hand them out to your audience.

Start a fresh QuizWitz Bingo Session and start registering your calls.

Wait until someone yells 'Bingo' and verify their card by checking the serial number against your list of valid cards.
Register to start creating Bingo games
How does the Bingo tracker work?
The Bingo master marks all called items and the QuizWitz Bingo module calculates how many cards are getting close to Bingo.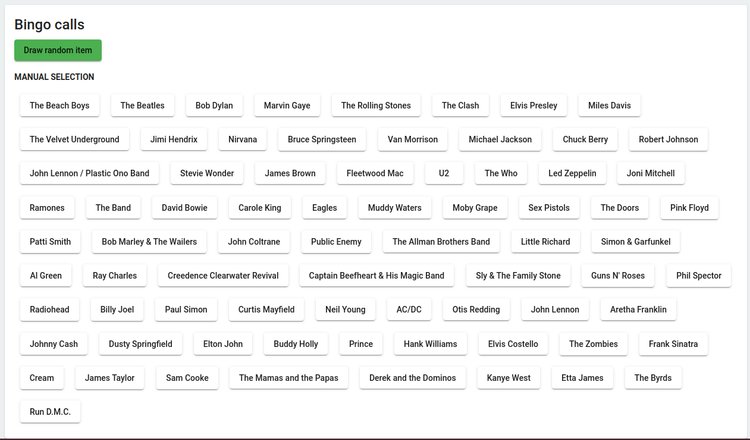 And that's it! By registering your calls, QuizWitz Bingo will show the cards that are currently in play. When someone calls Bingo, you simply have to verify their unique serial number to make sure it is valid.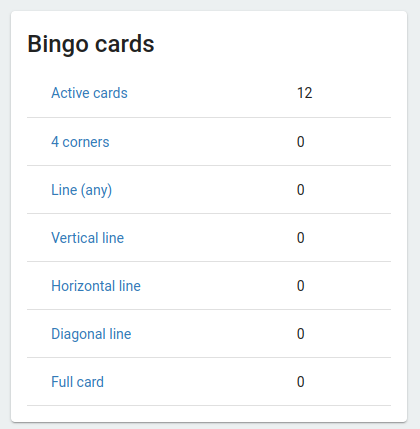 Ready-to-play Bingo games
We have prepared 3 different Bingo games that can be played immediately. Just click 'Print bingo cards' to generate random cards, start a new session and start calling out random numbers. (Registration required, but it is free and only takes a second.)