Play using any smart device
The whole family, team, company or all of your friends can join!
To join a QuizWitz party game as a player, you only need internet and a browser. Do you want to launch a quiz for your friends to enjoy? Then all you need is a QuizWitz profile and the browser on a laptop or pc.
Joining a game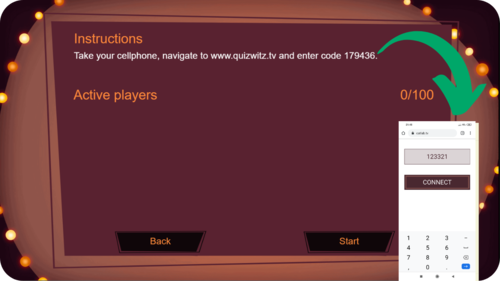 It's easy to join a QuizWitz game. Here's how:
Open a browser on your smartphone, tablet or pc.

Surf to QuizWitz.tv

Enter the game code or unique team code.

Enjoy!
Starting up a game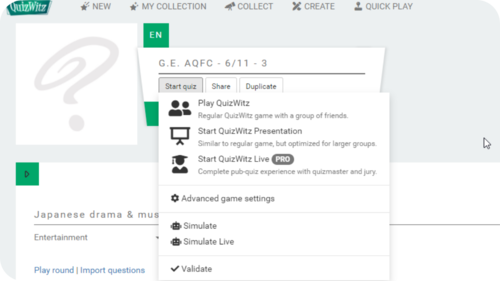 Do you want to play a fun trivia party game with friends or family?
Log in to your QuizWitz account.

Choose one or more rounds and press play.

Make sure your friends can see the main screen.

Enjoy!
If you want to play with friends and/or family remotely, you can use any videoconferencing service, like Zoom, Discord or Google Hangouts. Start a quiz game on your laptop or pc and share your screen with the players.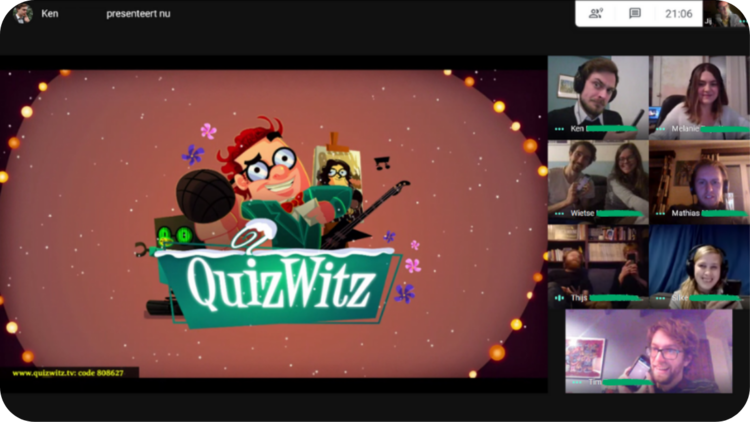 How many players can join a QuizWitz game?
The amount of players depends on how you use QuizWitz:
Party Game mode:

Free account: up to 6 players

PREMIUM: up to 100 players

Presentation mode:
These game modes do NOT include access to our QuizMaster app, which allows you to host a professional quiz. You'll have full control over the flow of the game and get insights about the progression of the players. It gives you the power to be creative and focus on an impeccable presentation.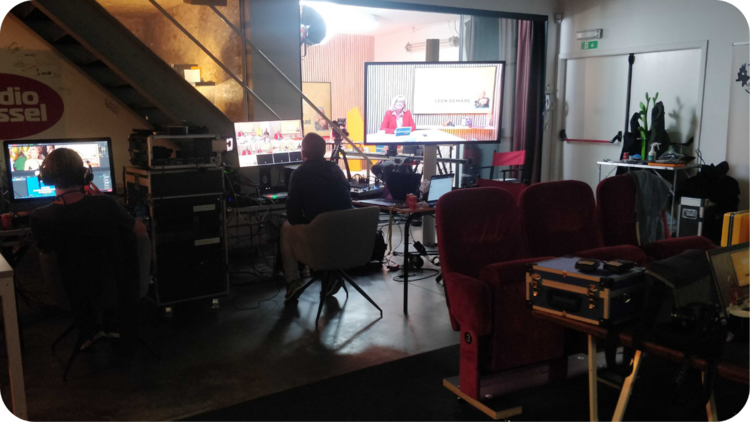 Are you a live streamer?
QuizWitz is an online quiz tool that helps you engage with your audience. Your fans and community members can join your quiz using nothing but a second browser. Make sure they keep an eye on your live stream as well!
As a streamer you can choose to play party games on the platform or host a custom built quiz. For this, you can use the Quizmaster app and have control over your event. Find out more about our PRO tools for a professional streaming quiz using the button below.
Where can I find online quizzes?
To play a round or a quiz, you can collect one or many on our platform. Or you can create your own round or quiz yourself. It's all up to you!