Game modes
QuizWitz is not just an online quiz game. It is a party game, a fun convention booth tool and a professional quiz creation and presentation software. Discover how you can enjoy our digital quiz tools.
Party game
Fun with friends & family
Play your rounds and quizzes in our standard game mode.
Amount of players per game:
Free account
Connect up to 6 players

Premium account
Connect up to 100 players
Presentation
Upgrade your convention stand
Engage your audience at your convention stand with a quiz.
The questions are shown automatically and players can join all the way through the quiz.
Amount of players per game:
Connect up to 1000 players
(with QuizWitz PRO credits)
QuizWitz Live
Host your own grand quiz event
Any Premium user can access the PRO features to host a professional quiz event using QuizWitz credits.
These features are free with up to 10 players and include:
Amount of players per game:
Connect up to 1000 players
(with QuizWitz PRO credits)
---
Play various online quiz game modes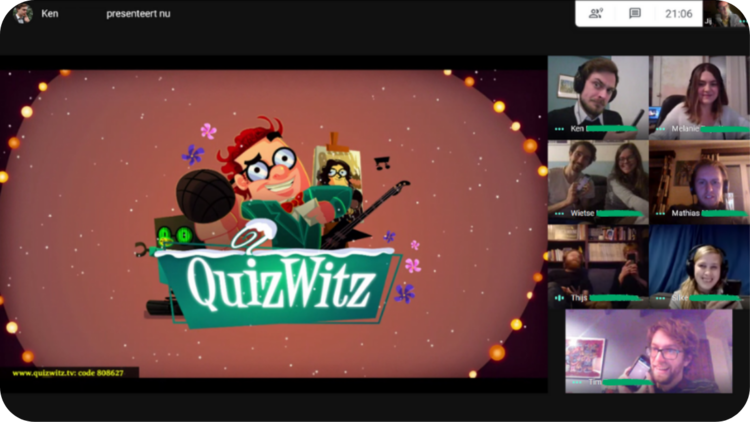 Party Game mode
In our party game mode, you can find games to play with friends or family. Whether it is a house party game or an online video call via Zoom, Skype, Google Meet, … you can easily find some quizzes with quiz questions to play.
---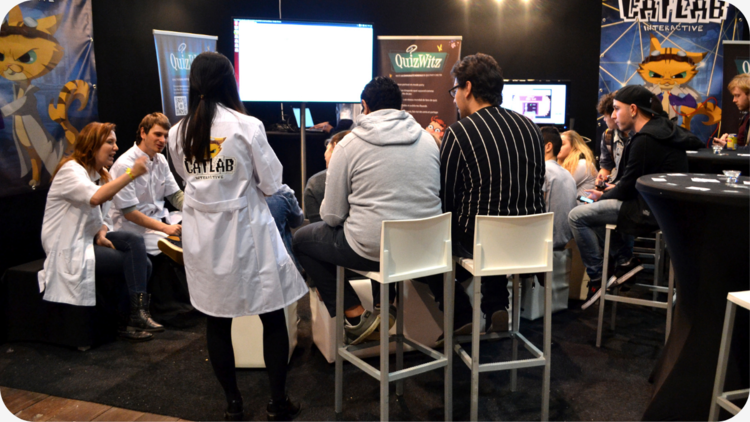 Conference mode
Our Presentation mode makes it easy to set up quiz games for conventions and public display. You need one main screen and a laptop or pc to run the game. The quiz software generates a game code which up to 2000 players can join at a time. Booth visitors can jump into the game whenever they want!
---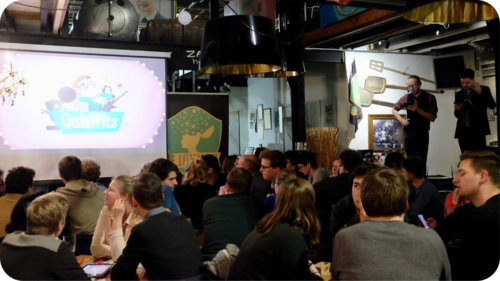 QuizWitz Live
QuizWitz PRO allows you to host a professional live event with your own trivia questions and a quiz host. Our PRO tools allow you to have complete control over your teambuilding, conference, student event, … With QuizWitz PRO, we offer you access to our quiz creator, our Quizmaster app and a handy Jury app with which you can judge answers. To use these tools, you'll need a QuizWitz Premium account and enough credits to grant your players access to the game.